Welcome to the The Oddbods Show Wiki!
The Wiki is overgoing a New Look. Stay Tuned!
Introduction
Welcome to The Oddbods Show Wiki! This is a Wiki page for The Singaporean-British TV Show The Oddbods Show and Oddbods Shorts! Along the Franchise itself are "Antiks", A Show About Two Ants in Their Tiny-Sized Misadventures and "Hard Boiled", A Show About Two Detectives Solving Food-Based Crime! Feel free to join and Happy Editing!
We are currently editing 301 articles and hosting 1,103 images, with 7,575 edits being made in total.
Meet the Oddbods!
Series Portal
What is Oddbods?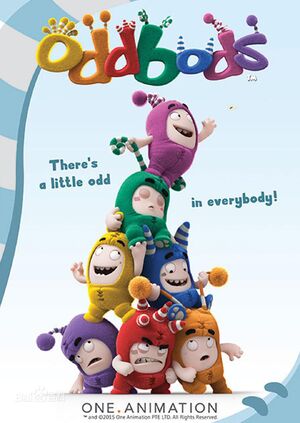 Oddbods is a Singaporean-British CGI-animated comedy television series produced by the Singapore-based studio One Animation. The series centres on seven non-speaking characters—
Fuse
,
Newt
,
Pogo
,
Bubbles
,
Jeff
,
Zee
and
Slick
. The series has won awards, including the Asian Television Awards, Apollo Awards, Gold Panda Awards and Web TV Asia Awards.
Debuted in 2012, the series is broadcast on 25 networks in 105 countries worldwide on free-to-air, as well as subscription channels, such as Boomerang, Disney Channel, Teletoon+, ITV (UK), Cartoonito (Italy), RCTI (Indonesia) and Cartoon Network. It is also available on-demand on social media channels, most notably YouTube, iQIYI and ABC Me (China), where it has gained over one billion views in just one year. There are currently over 1 Million subscribers to the series' official YouTube channel.
Season one was released in 2016 followed by Season two in 2017. Season three is currently in production. To date various formats have been broadcast including one-, five-,twenty two- and seven-minute episodes.
In 2015, The Oddbods Show was one of the highest-rated children's television shows in the United Kingdom, by number of viewers. It was one of CiTV's top five shows for the first quarter of 2016.
In UK 2018, The Oddbods Show moved from CiTV to ITV Be (Little Be) because the network thought that the show was for younger audiences.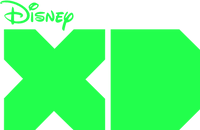 Official Oddbods Facebook Page
---
YouTube Kids Wikis: